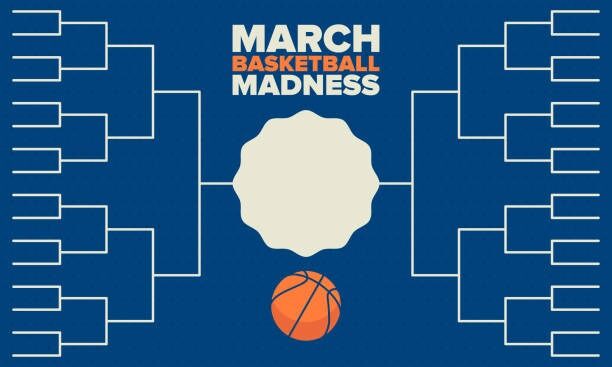 2021 March Madness (Uniqueness of the tournament due to COVID-19)
The 2021 NCAA "March Madness" Tournament is upon us after been canceled in 2020, and we are all looking forward to seeing how everything will pan out with all that is happening. March Madness under normal circumstances is one of the most anticipated events on the Collegiate sporting calendar. This year, it would be slightly different due to the COVID-19 pandemic; we will highlight the tournament's main differences this year as opposed to previous years.
One of the most significant changes to March Madness 2021 is that all games will be played in one state (Indiana). The 2019 tournament, on the other hand, was stretched across twelve (12) States and fourteen (14) venues. Games will be played at Lucas Oil Stadium, Indiana Farmers Coliseum, Hinkle Fieldhouse, and Bankers Life Fieldhouse, all in and around Indianapolis. Some games will also be hosted at Mackey Arena in West Lafayette and Simon Skjodt Assembly Hall in Bloomington. This arrangement has understandable been made to reduce travel and create a bubble-like environment that should help control the possible impact of COVID-19 on the tournament. A side effect of games being hosted in one State is eliminating the home advantage factor for most teams. It could also become a little tricky when the seeding of teams is being done since geography normally affects seeding. What organizers will instead do is use what they call an "S-curve" model to do seeding; they will pair the strongest number 1 team (the team with the best record) against the weakest number 16 team (the team with the worst record). They will use this methodology to rank all 68 teams into the most equitable brackets under the circumstances.
Another difference in 2021 is that the Ivy League is not playing, so there will be 31 automatic qualifiers instead of the usual 32; conversely, there will be 37 at-large selections compared to 36 under normal circumstances. The Final 16 of the tournament will also be slightly different, with all eight games been played at separate times because they are being held in the same city. Under normal circumstances, there would have been some overlap between games, which added to the tournament's suspense and intrigue. This element will unfortunately not be a part of the 2021 tournament. Another element that would be largely compromised is that of crowds at games; the NCAA has decided to allow a maximum capacity of 25% at games, with strict social distancing, mask-wearing, and testing protocols in place. This means that there will be less "noise" in the arenas to motivate players to perform at their best; players will have to count on their competitive nature to pull through tight game situations. We will be watching to see how players adapt.
Apart from these changes, the March Madness Tournament will pretty much remain the same with 68 teams as usual. The tournament will follow the same format, starting with the first four, then the first round, second round, sweet sixteen, elite eight, final four, and then the championship game. We cannot wait to watch the tournament and see which team will be crowned champions! 2021 has been an extraordinary year for us all, and the fact that college basketball is even being played is a blessing.