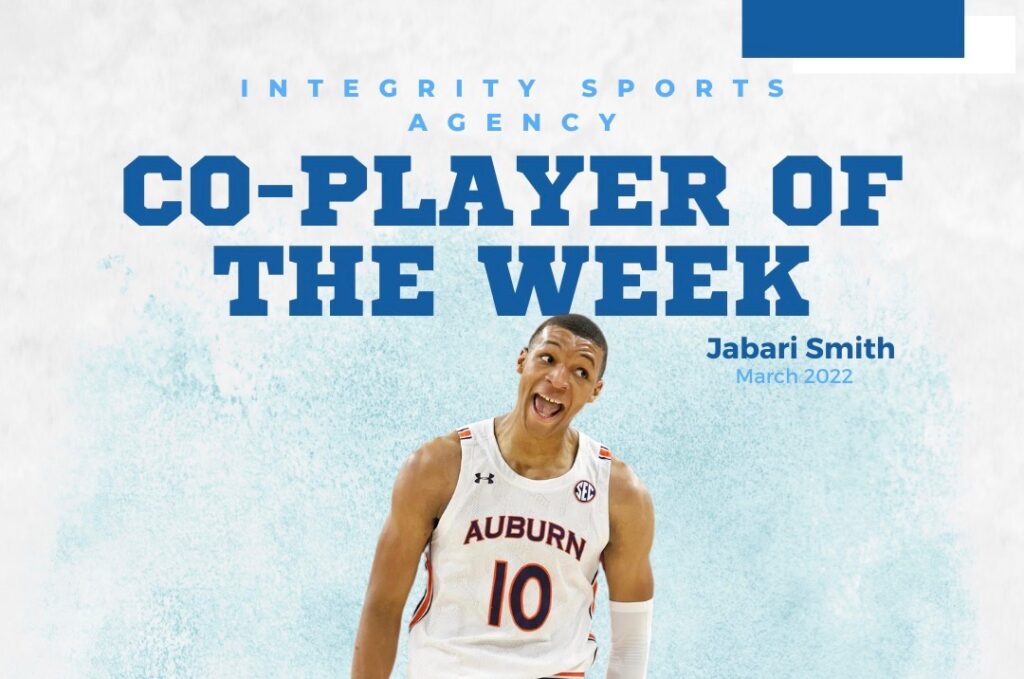 Auburn's Jabari Smith Named Integrity Sports Agency Co-Player of the Week
On Monday, Integrity Sports Agency named Jabari Smith, a standout forward from Auburn, as the ISA Co-Player of the Week for his exceptional performances during the week of February 28-March 5.
Smith led the Tigers to a 2-0 week, improving the team's record to 27-4 on the season. In his first game of the week, against Mississippi State, Smith scored 27 points on 9-for-13 shooting and also grabbed ten rebounds. He hit three of his five three pointers, as well as six of his seven free throws in the win.
To cap off the week, Smith delivered a 21-point performance, also grabbing six rebounds. He hit all three of his three-point attempts as well as all eight of his free throws in the win.
Smith has elevated his game to the highest level in college basketball, and was recently named a Wooden Award Finalist due to his impressive play.