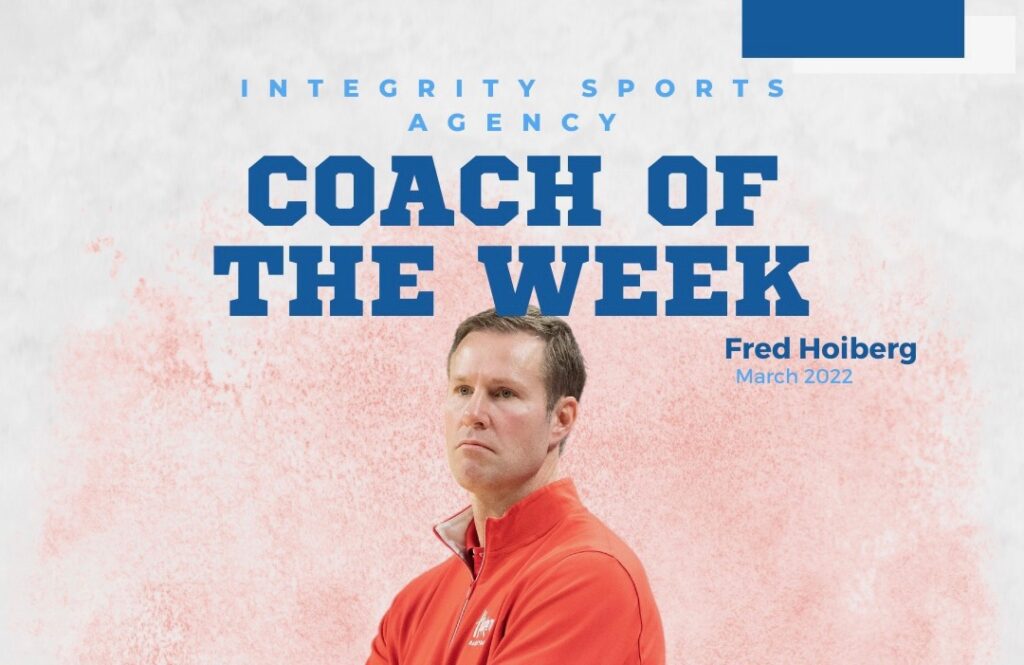 Nebraska HC Fred Hoiberg Named Integrity Sports Agency Coach of the Week
On Monday, Integrity Sports Agency named Nebraska's Fred Hoiberg as its Coach of the Week, due to his phenomenal coaching efforts in the week of February 28-March 5.
Hoiberg led the Huskers to a 2-0 record on the week, picking up big conference wins over No. 23 Ohio State as well as No. 10 Wisconsin.
Against Wisconsin, Nebraska's defense stepped up, holding the Badgers to just 21.7% from three-point range. On the offensive end, Alonzo Verge, Derrick Walker, and CJ Wilcher combined for 51 points in a dominant effort.
In the game against OSU, Nebraska forced the Buckeyes' trio of Jamari Wheeler, EJ Liddell, and Malaki Branham to combine for seven turnovers.