Guided by F.A.I.T.H.
Integrity Sports Agency places our F.A.I.T.H. in every athlete we represent. As a boutique sports representation firm, ISA is dedicated to every client based on their individual needs, before, during, and beyond the game. For athletes, this means that the ISA team is there for you and your family, all the time not just at contract signings.
Contact Us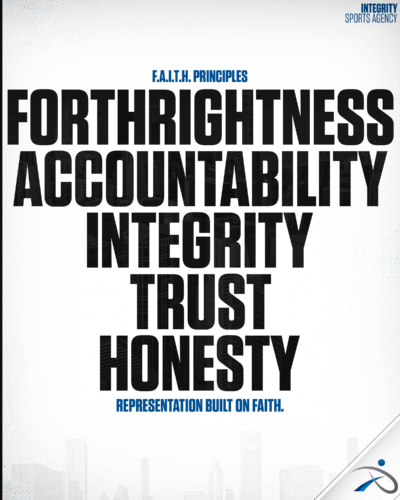 What are the F.A.I.T.H. Principles?
Forthrightness
Your ISA team is committed to telling it like it is, no fluff, coverups, or excuses. It is an imperative principle of Anthony Fletcher that all team members are direct and candid with clients and their families. Obligated to proactively communicating with clients about challenges and opportunities. We take pride in being straightforward, no matter how difficult the situation.
Accountability
Your customized ISA team is committed to being accountable for every decision that is recommended to the client and their families. This accountability includes shouldering personal responsibility for achieving results and delivering on promises and commitments. The accountability of your ISA team includes active engagement with the client and their families for opportunities along with planning for the future.
Integrity
The cornerstone of the ISA model is integrity. Your ISA team is committed to actively representing the best interests of every client in an ethical, legal, and proprietary manner. Integrity Sports Agency will never pit the interests of one client against another. Every client will be represented as if they are the only client of Integrity Sports Agency. The goal of your ISA team is excellence in service.
Trust
A principle of every personal relationship is mutual trust. Your Integrity Sports Agency team is dedicated to earning your trust every day. To earn the trust of clients and their families, your ISA team is dedicated to fulfilling all promises completely, promptly, and fairly. Integrity Sports Agency has a legacy of trusted representation in guiding clients throughout their career and beyond.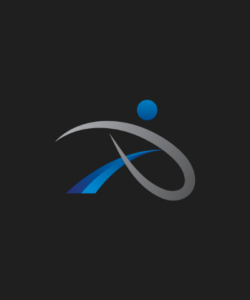 Honesty
In achieving what is best for our clients, the professionals at ISA are dedicated to honest representation. Honesty is necessary for competent representation; therefore, your ISA team will take full responsibility for every recommendation. Our goals include offering you and your family honest advice both on and off the court. When an opportunity is not in your best interest, your ISA team will let you know.
Get In Touch
Get in contact with us today for a discussion on how our dedicated professionals can help you achieve your dreams in the sports world
Contact Us