On Monday, Integrity Sports Agency named Wisconsin's Johnny Davis as its Player of the Week for his outstanding performance throughout the week of February 14-20th.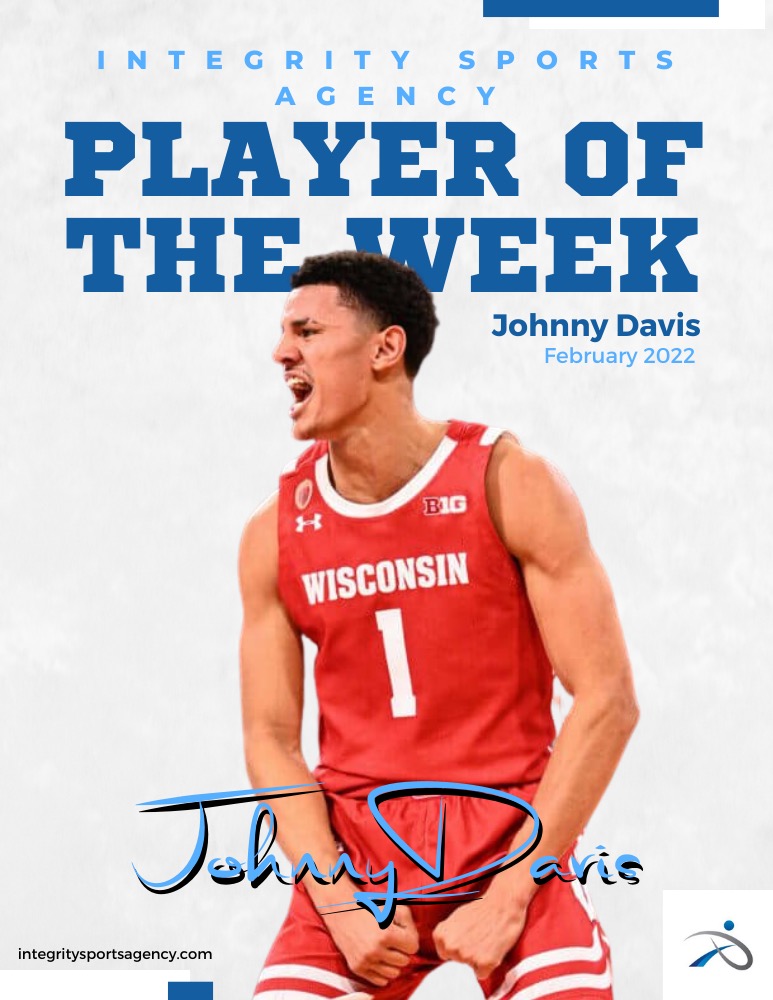 Davis led the Badgers to a 2-0 record during the week, with wins over conference foes Indiana and Michigan to improve Wisconsin's overall record to 21-5.
In Wisconsin's win over the Hoosiers, Davis lit up the score sheet for 30 points and 12 rebounds, good for his fifth double-double performance of the year. He shot the lights out, going 10 for 15 from the field and also converting on 10 of his 14 free-throw attempts.
Against Michigan, Davis scored 25 points on 11-for-17 shooting. He hit all three of his free throws, grabbed six rebounds, and even blocked three shots in the winning effort.
Davis, just a sophomore, has cemented himself as one of the top players in the nation all year, and with this week's performances, he earns Integrity Sports Agency's Player of the Week award.